Rubes® Cartoons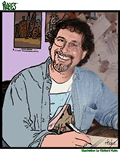 Meet Leigh in Madison/Verona, Wisconsin. Returning to Rochester, New York in October, 2019

For more details on Leigh's live events visit Speaking Events.





Welcome to the official Web site of Leigh Rubin's Rubes® Cartoons. This year, Rubes celebrates its 35th anniversary! Rubes is syndicated in more than 400 media outlets worldwide and is distributed internationally by Creators Syndicate.
In the fall of of 2018 Leigh received the honor of being named the first-ever Cartoonist-in-Residence at the prestigious Rochester Institute of Technology in Rochester, New York.
In addition to print, Rubes® also has appeared in advertising, on television and the big screen. For more information, see our news page or our store to purchase any of the cartoon collections. You can also sign up for our newsletter.
So what does Leigh do when he's not chained to his drawing table? Why, he's probably out gallivanting about, all over the country, at one his many funny and entertaining speaking events!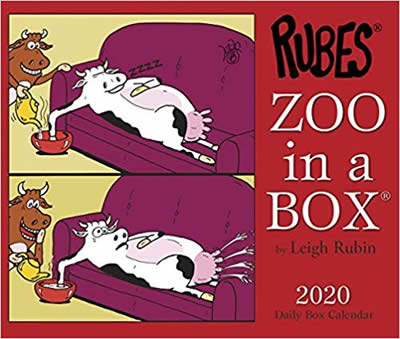 Purchase through:
Calendars.com
or
Amazon
or
Target
To order by phone call: 1-800-366-3645
.


Rubes 2020 Wall Calendars
are now available. Choose from Bible Comics, Twisted Cow, Twisted Pop Culture, Wild Life of Cats or Wild Life of Dogs.
Click
here
for your special Rubes Fan
discount on Leigh's new Twisted Pop
Culture Collection: