Rubes® Calendars, Cartoon Collections, T-shirts and more,

Rubes 2019 Wall Calendars
are now available. Choose from Bible Comics, Twisted Cow, Twisted Pop Culture, Wild Life of Cats or Wild Life of Dogs. Click the image above to order.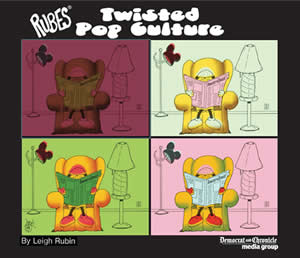 Rubes® has published a new eBook called "Twisted Pop Culture" which features over 300 hand selected, cartoons colored by the cartoonist himself. The book is full of cartoons based on a variety of different "pop culture" topics. For more information click here.